I've been thinking about choices for quite some time.
Because of my own life and choices I make or do not make.
Because of other people's lives...and the choices they make...or do not make...
The complaints people have about things being done to them. And they mean it. And they are valid complaints.
Yet, they do nothing to change things.
(i am not excluded from that category)
The complaints people have about things that have happened because of choices they made. And try to blame it on other people...instead of owning their decisions.
(i try hard to not belong to that category...)
So I went and googled...
And found a quote from Mr. Covey:
Which may or may not have come from something President Benson said: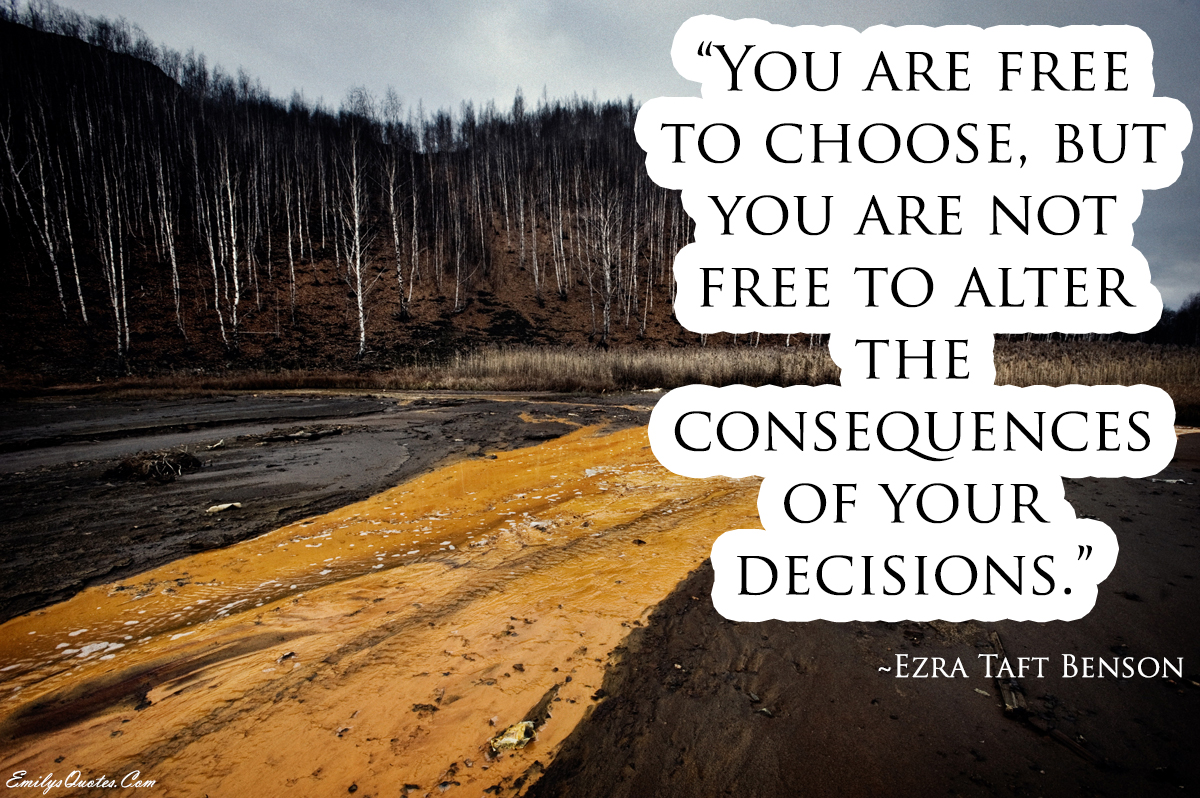 However...keeping that in mind, I found one that portrays what I think of when I hear the above statements: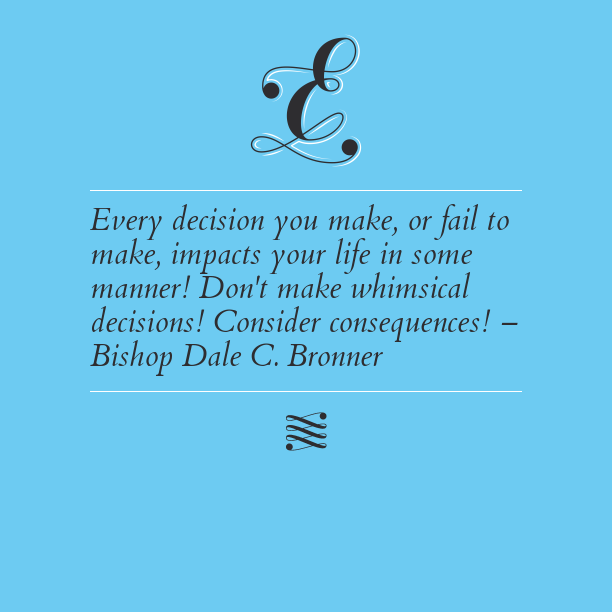 Because, quite often, I make decisions based on consequences. And I don't think that's a bad thing. I keep those things in mind because there are a lot of consequences I do NOT want. No need to go out and actively make life more difficult, right?
Bottom line. We live in a country where we have many many freedoms. We are free to choose most details about our lives. Even when things are bad, we still have choices. We still have options.
Well. Most of us.
Even if it's scary, we have choices.
The final one here...it's for my daughters. Because, I admire their ability to live their truth. Each one of them have made me cringe at least once with something they say....and, at the same time, feel incredible pride in them. For living their truth. For not hiding behind a wall and pretending.
Not to say that I approve of rudeness...that's not what I'm talking about. I'm talking about when they live an honest and real moment instead of pretending. They are a great example for me in that way.
(although...part of my head says that since all three of them can do this, perhaps i did something in their lives that enabled them to do that...maybe i do it here and there in my life and they took the ball and ran with it...)
Just a tiny bit of what I've been thinking.